---
Anthony Marra: Mercury Pictures Presents
Where: I AM Books – 124 Salem Street, Boston MA 02113
When: Thursday, Nov. 30 @ 7:00 pm (Register Here)
I AM Books is pleased to welcome New York Times bestselling author Anthony Marra for a
reading and discussion of his latest novel Mercury Pictures Presents on Thursday, November
30 th , 2023 at 7:00pm. Named one of the "Best Books of the Year" by NPR, The Guardian, and
Booklist, the novel was also named an Editor's Choice by The New York Times, who described it
as "a gorgeous book . . . sublime." Co-sponsored by the Italian American Writers Association
(IAWA) reading series.
In Mercury Pictures Presents, Maria Lagana has come to Hollywood to outrun her past. Born in
Rome, Maria immigrates with her mother to Los Angeles after a childhood transgression leads to
her father's arrest. Fifteen years later, on the eve of America's entry into World War II, Maria is
an associate producer at Mercury Pictures, trying to keep her personal and professional lives
from falling apart while navigating 1940s Hollywood. As the world descends into war, Maria
rises through a maze of conflicting politics, divided loyalties, and jockeying ambitions. But when
the arrival of a stranger from her father's past threatens Maria's carefully constructed facade, she
must finally confront her father's fate—and her own.
---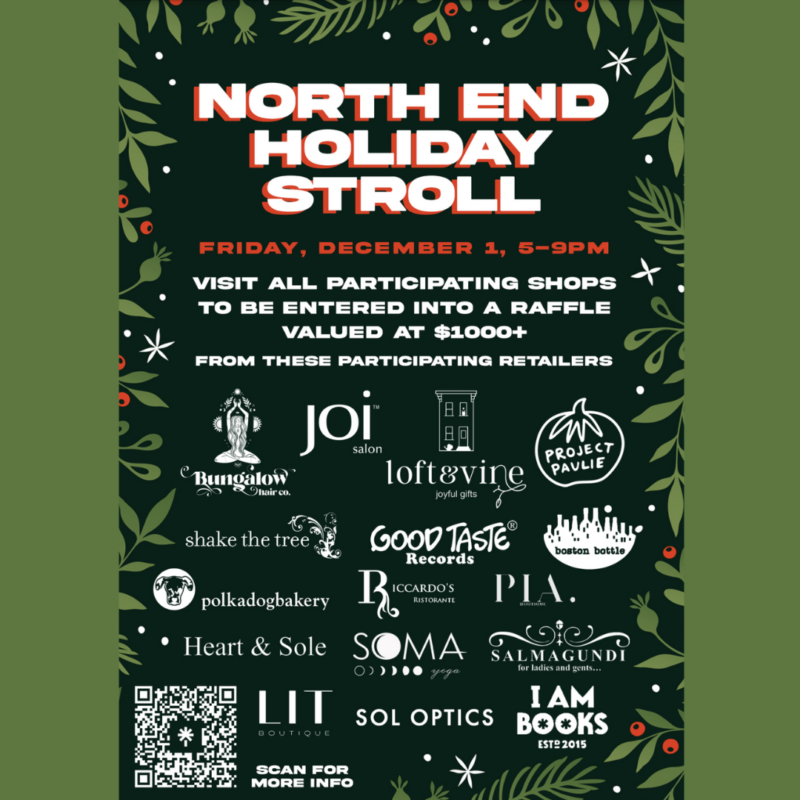 North End Holiday Stroll
Where: I AM Books and other retail stores throughout the North End
When: Friday, Dec. 1 @ 5:00 to 9:00 pm
Get a head start on your holiday shopping during the annual North End Holiday Stroll!
---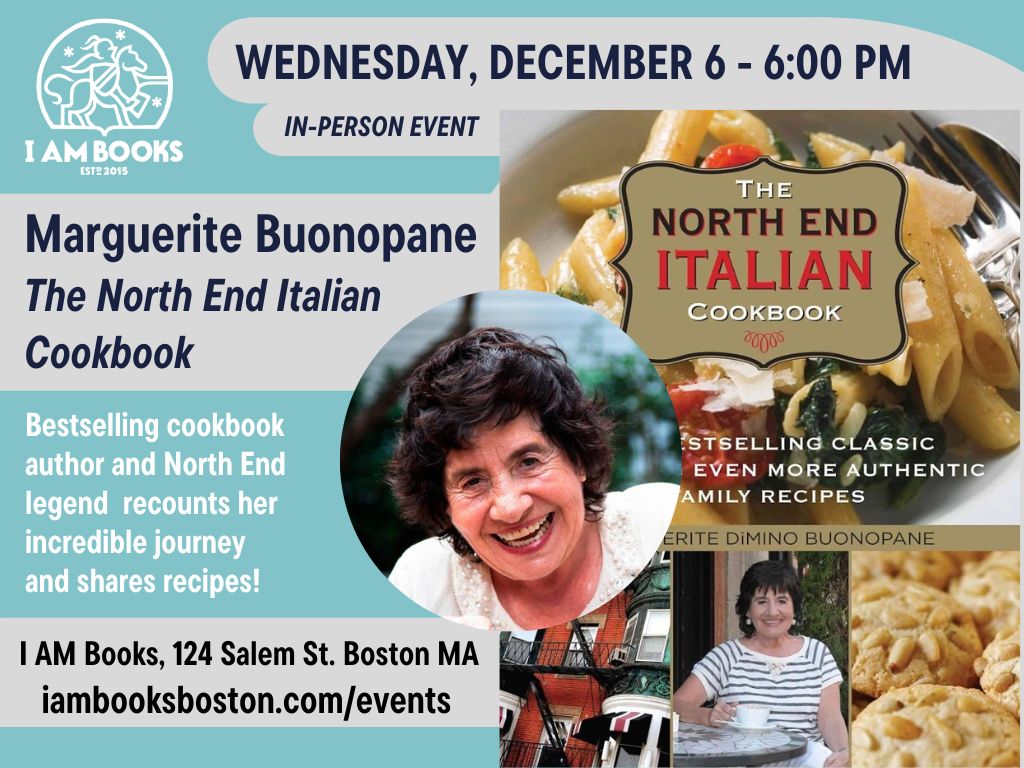 Marguerite Buonopane: The North End Italian Cookbook
Where: I AM Books – 124 Salem Street, Boston MA 02113
When: Wednesday, Dec. 6 – 6:00 pm (Register Here)
In The North End Italian Cookbook, Marguerite DiMino Buonopane has revisited every treasured recipe from earlier editions of this book as well as added new tried-and-true favorites. Many are family recipes, cooked the way her mother and grandparents used to cook. This ancestral cuisine is from the Roman region of Italy, where the food was the sustenance of the common people. Many of the recipes, however, were created in Boston's North End. The recipes, from antipasto to dessert, recapture days gone by and preserve the present-day traditions of North End Italian cooking.