I believe in stories.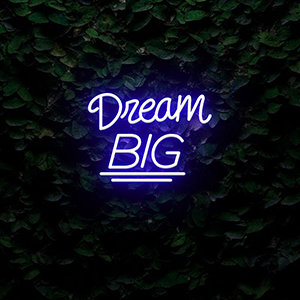 More precisely, I believe in stories of people who overcome great obstacles to reach a goal, defend an ideal, uplift the spirit. I believe in well-written fiction, because it holds all the truths and emotions of reality and life.
I AM Books, our little bookstore, has its own story. Not a long one compared to other businesses, but a story nonetheless.
When we started in 2015, we weren't a bookstore. We were an idea, a hopeful projection of our ambition to become a cultural meeting point. We didn't have a precise plan, or a guide that would lead us to where we wanted to be. We figured things out day by day, adapting what we learned to build a stronger and more beautiful enterprise. We were apprentice artisans without a master to teach us the craft of bookselling. But we were eager to learn and we applied ourselves.
The years went by and we grew bigger and stronger, and we were gearing up to celebrate our fifth anniversary in the fall of 2020. Instead, our anniversary coincided with the closure of our old space on North Street in Boston's historic North End neighborhood. Several months before that, we pivoted to internet sales, once again becoming self-taught apprentices in the craft of running an online-only business.
The pandemic raged on throughout the fall and winter, but our faith in what we were doing never wavered, just as your belief in us never faltered. Online orders kept coming and we became better at fulfilling them. Your patience and support lifted us up and carried us forward through stormy weather. You're the reason we're still here, the reason we carry our mission forward.
And that's why we're thrilled to announce that our bricks-and-mortar bookstore will soon be back!
A bookstore needs a physical home. Our online operations will continue and will keep growing, because it is now a vital component of our business, but we can't truly thrive without a proper space where we can share ideas, tell our stories, and meet new and old friends.
The day will soon come when I'll be able to reveal the location of our new home. In the meantime, I'll be hard at work bringing it into being while dreaming of the day later this year when I can welcome you once again to a space filled with books and activities, ideas and passion.
I'll be keeping a journal of sorts throughout this process. If you'd like to follow along on this journey, please subscribe to our website's blog or to our email newsletter.
If you'd like to support us during these next few months, please shop for books with us whenever possible. We can order books in print, both in English and Italian, and if they're not on our website, we can still provide them to you. If you prefer to send us a donation of any amount, you can do so by using this PayPal link or sending a donation to our Venmo account: @iambooksboston.
Thank you, as always, for your support.
Sempre avanti! Always forward!
— Nicola Orichuia